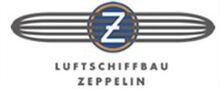 A Luftschiffbau-Zeppelin GmbH é a maior empresa de dirigíveis do mundo, tendo uma forte aliança com o IACE.
Criada em 1892, trabalha com projetos e criação de dirigíveis de combate e transporte. Tem como presidente o Conde Ferdinand von Zeppelin desde sua fundação com seu LZ 4.
Seus maiores orgulhos são o LZ 178 Kaiserreich e o LZ 190 Flugzeugträger.
Ad blocker interference detected!
Wikia is a free-to-use site that makes money from advertising. We have a modified experience for viewers using ad blockers

Wikia is not accessible if you've made further modifications. Remove the custom ad blocker rule(s) and the page will load as expected.